The area Rijpfjord is high on the bucket list amongst future areas to be surveyed by the MAREANO programme. The lack of a safe fairway to the fjord has been the problem so far. A charted fairway is a prerequisite for safe navigation into the fjord.
MS Hydrograf, a vessel owned by the Norwegian Mapping Authority Hydrographic Service, conducted the bathymetric mapping of the fairway to Rijpfjorden the summer of 2016. The mapping was financed partly through MAREANO and partly through the Norwegian Mapping Authority's annual grant.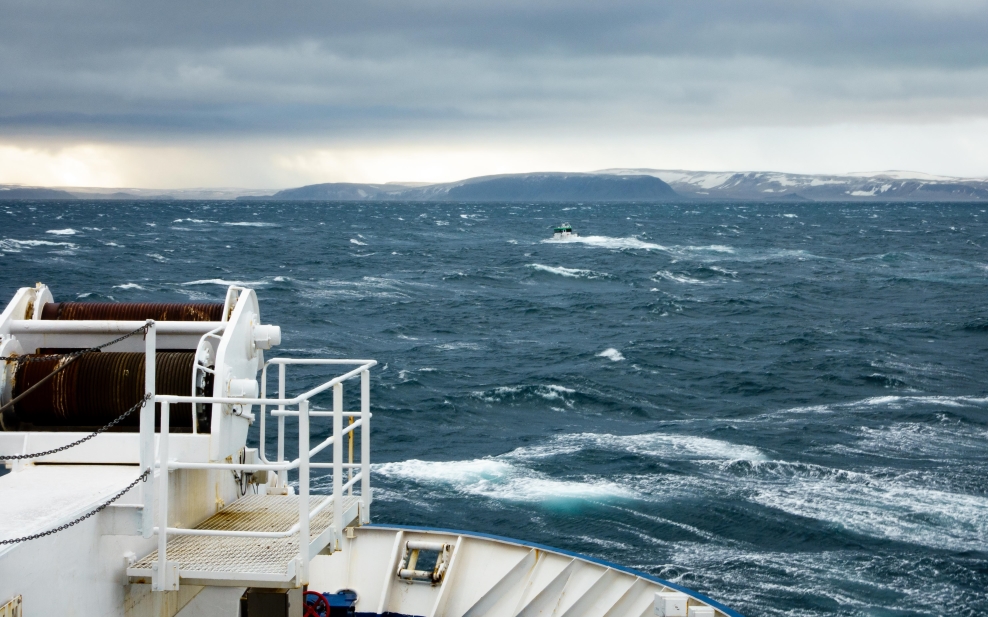 BAHYMETRIC MAPPING: MS Hydrograf at work in the Rijpfjord. The vessel belongs to the Norwegian Mapping Authority Hydrographic Service.
Surveying the Rijpfjord
Areas in Svalbard has been identified as important to survey as soon as possible, because it will give us knowledge that will make it possible to observe future changes, primarily climate changes. In addition, it is interesting to survey areas with none fishing activities today, but where this might be relevant in the near future.
The Rijpfjord is chosen to represent this kind of area, since it is relatively untouched, it is an arctic fjord, and there are little knowledge about the seabed. The transect in the fjord, which is to be surveyed by MAREANO, is included in the management plan for the Barents Sea, and parts of the area is included in the management plan for the eastern part of Svalbard.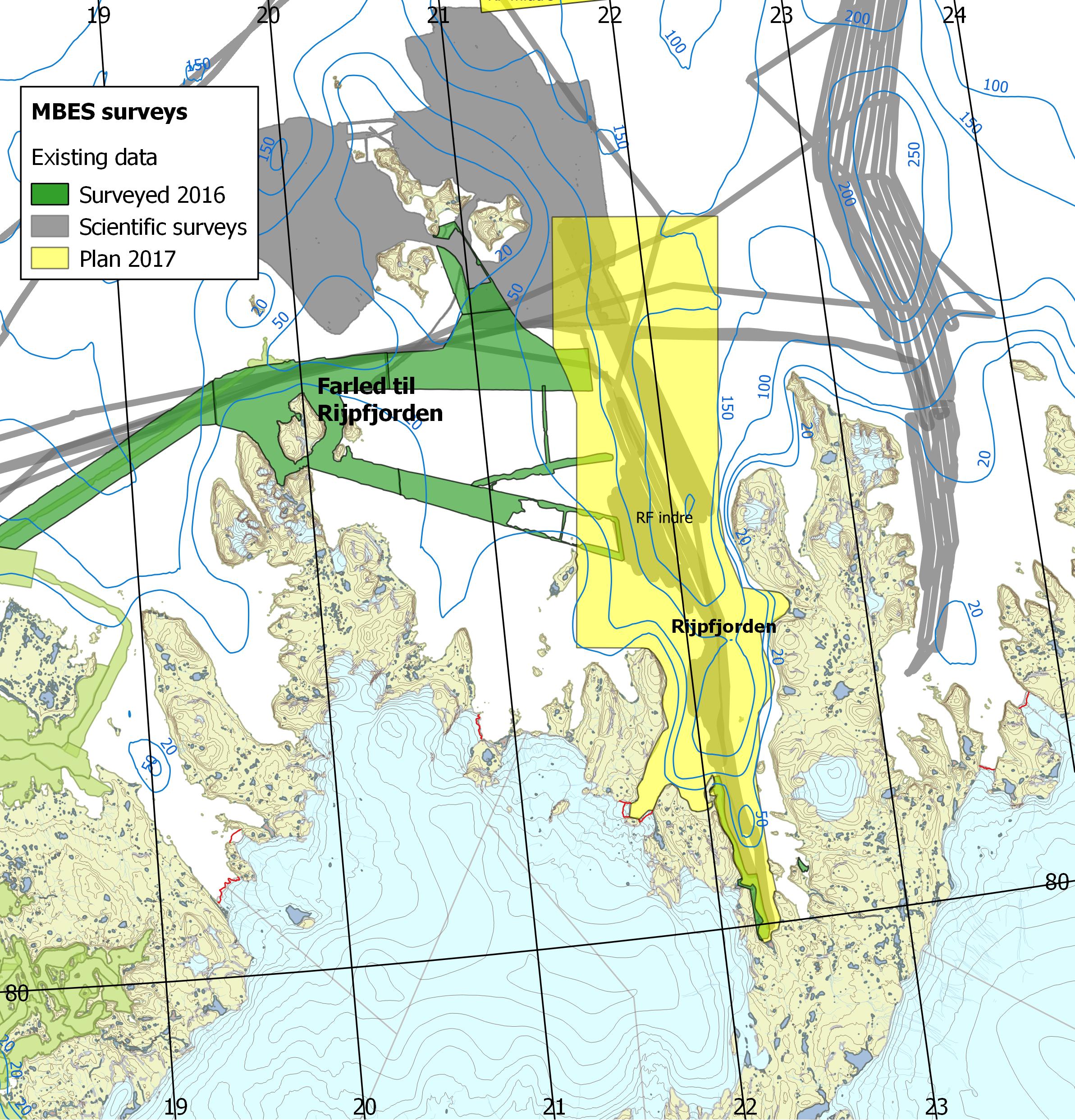 RIJPFJORDEN: The map shows the fairway to Rijpfjorden, surveyed in 2016 (coloured green), and areas in Rijpfjorden planned to be surveyed the summer of 2017.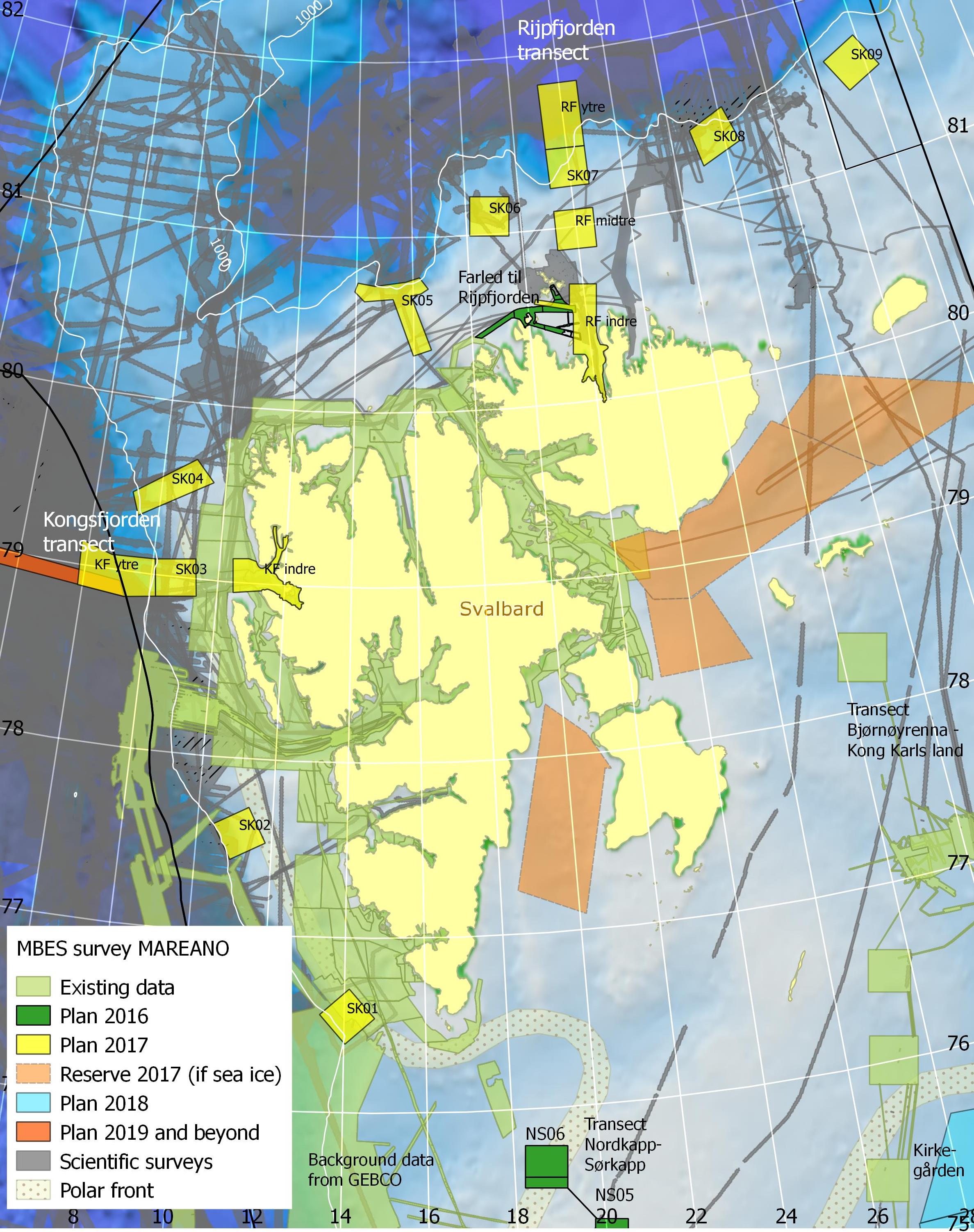 SVALBARD: The map shows areas around Svalbard which are to be surveyed and already are surveyed throughout the MAREANO programme.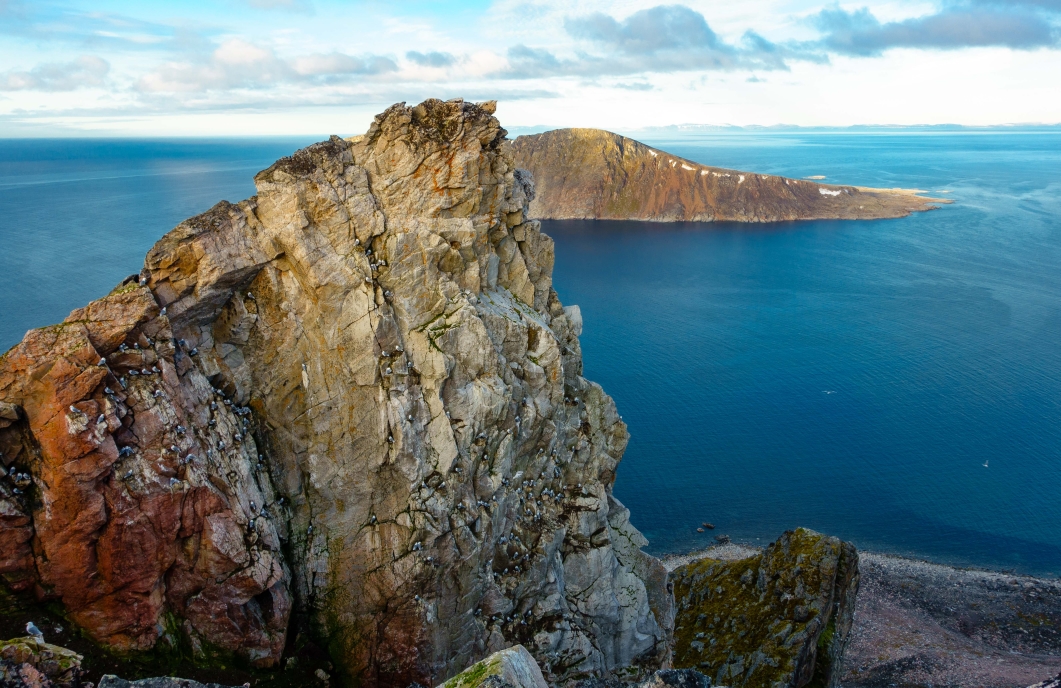 SVALBARD: View from the Chermside island and the north of Castrene island. Photo: Kartverket