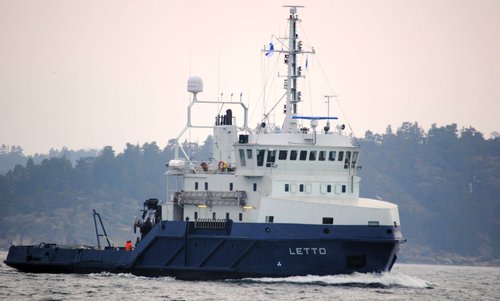 LETTO: Meritaito's vessel MSV Letto, has been surveying for MAREANO in 2016, at Spitsbergbanken in the Barents Sea. Photo: Meritaito
Shallow waters
The areas on Spitsbergenbanken are especially shallow waters to survey in the context of the MAREANO programme. Some places the depth is only 20 meters. The data the Norwegian Mapping Authority Hydrographic Service has received from Meritaito, indicates a huge wealth of details.
– I was particularly surprised by one area on approximately 50 to 30 meters depth. It contains a huge amount of details, says Øyvind Tappel at the Norwegian Hydrographic Service.
Digital terrain models
The pictures below shows the formations in terrain models of the seabed on Spitsbergenbanken. The position is approximately in the middle of the surveyed area, N 75°17' and E 019°78'.
The bathymetric mapping has been conducted by the Meritaito vessel "Letto". "Letto" is equipped with the multibeam echosounder EM 2040.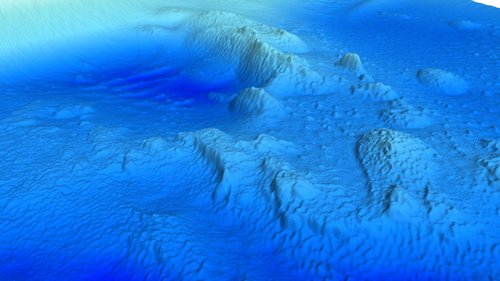 RIDGES: Close-up in a digital terrain model showing formations on the seabed of Spitsbergenbanken. The depth is about 30 to 40 meters. The grid in the terrain model is 1 meter. Illustrations: Øyvind Tappel, Norwegian Mapping Authority Hydrographic Service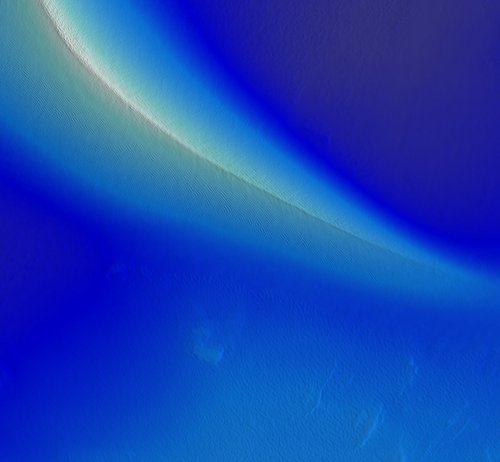 SAND WAVES: Distinct sand waves at the seabed.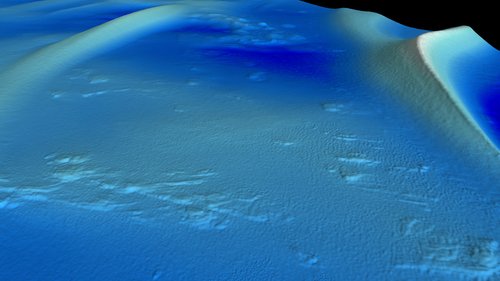 RIDGES AND SAND WAVES: The area shown from another perspective.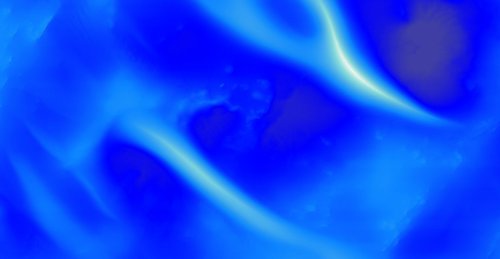 FROM ABOVE: The area from above, showing the ridges extending along the seabed.
Map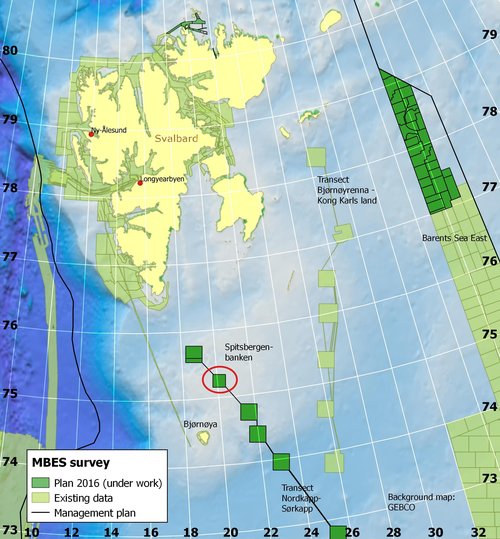 A red ring marks the surveyed area at Spitsbergenbanken, which is referred to. The bathymetric mapping of the area was conducted in 2016.