The contract is valued to 27,2 NOK, with the possibility of options. The deadline for submission of the tender is set to 1 February 2017.
View the tender published at Doffin.
View the tender published at TED.
Areas around Svalbard and in the Barents Sea
The areas in the Barents Sea, covered by the tender, are shown in the figure below.
The tender process will decide how much of these areas that will be covered by the assignment. Some of the areas are to be surveyed with governmental vessels.
The contract comprises tasks such as bathymetry mapping and cleaning of the data, before quality controlled bathymetric data are delivered to the Norwegian Mapping Authority Hydrographic Service.
Read more about bathymetric mapping.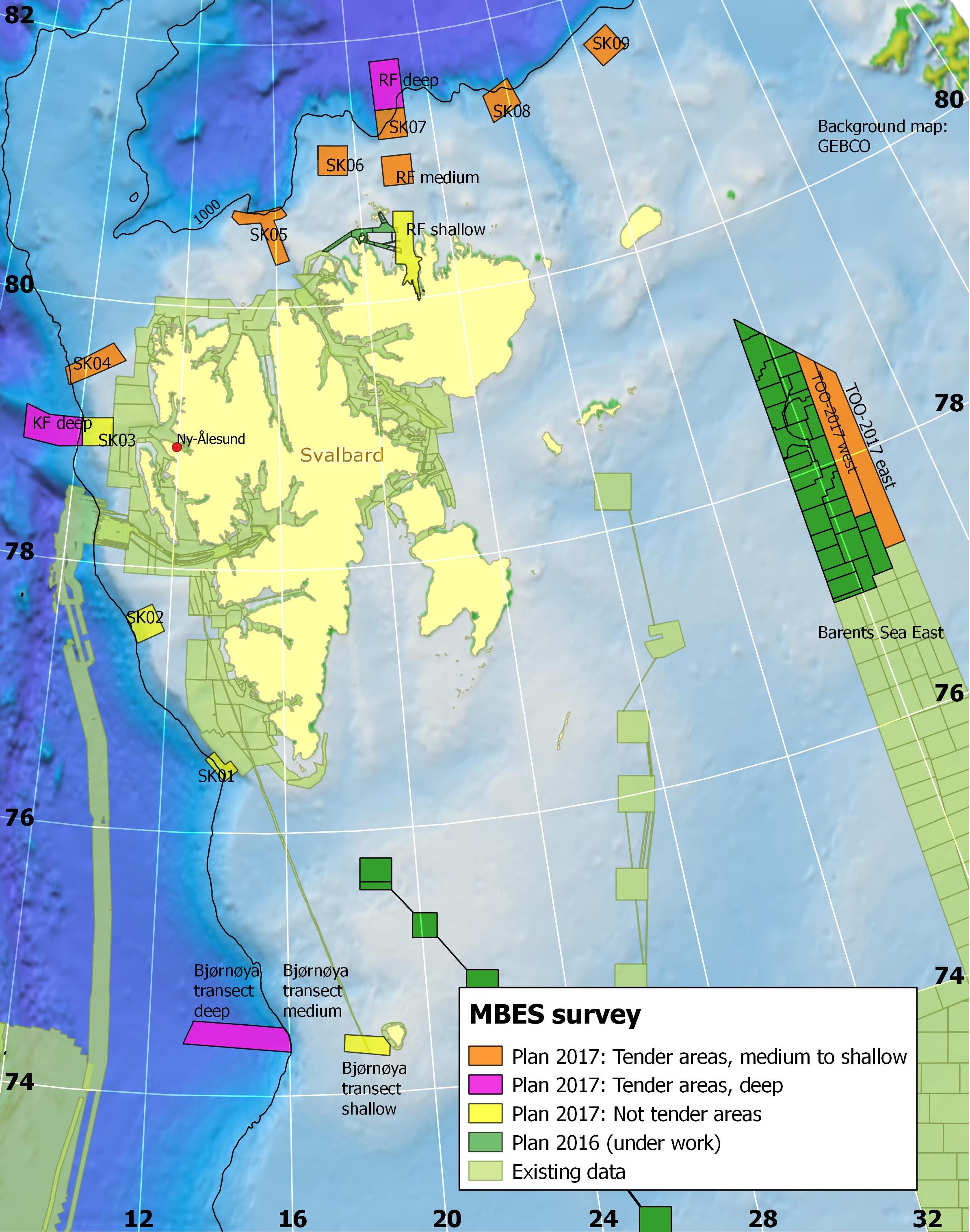 Figure: The orange markings (mid deep to shallow waters) and pink markings (deeper waters), illustrates the areas in the Norwegian Sea and the Barents Sea, covered by the open tender for bathymetry mapping in 2017.